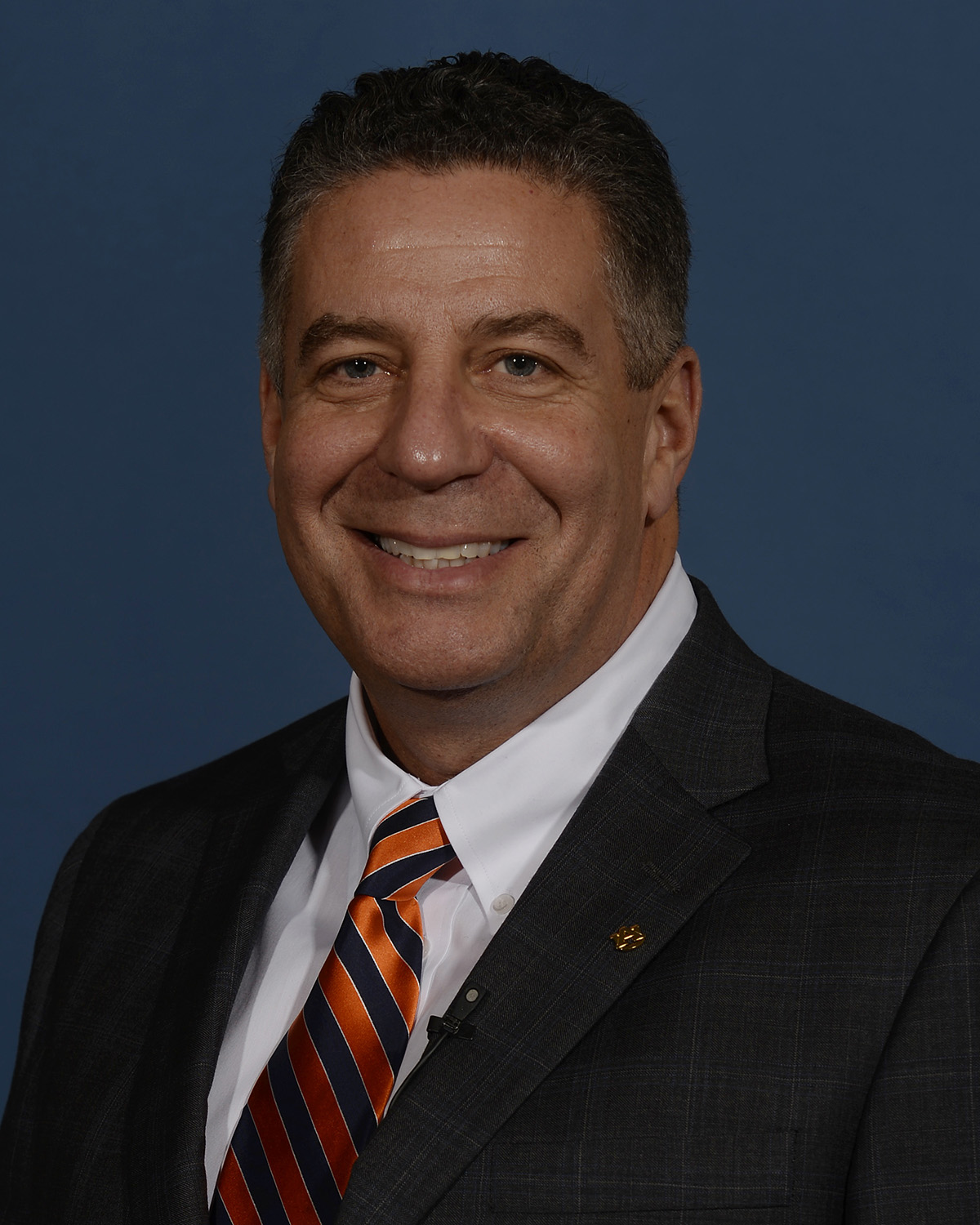 AUM Business Breakfast Series
featuring Coach Bruce Pearl
Date: Tuesday, October 3, 2017
Time: 7:30 - 9:00 a.m.
Location: Wynlakes Golf and Country Club, 7900 Wynlakes Blvd, Montgomery, AL 36117
Speaker: Bruce Pearl, Head Coach, Auburn University Men's Basketball
Topic: How Marketing Basketball Translates to Business
Speaker Bio: Bruce Pearl is a proven winner. He became the 21st fastest to 500 wins by winning in his 691st game, just behind Lute Olson and ahead of Nolan Richards. He won his 500th game over LSU on Jan. 18, 2017 and is averaging 23.2 wins per season. In his 21 years, he has guided his teams to the NCAA Tournament 17 times and the postseason 18 times. He is ranked second among active SEC head coaches in career winning percentage (.725), winning percentage as a SEC head coach (.629), average wins per year as a SEC head coach (21.4) and SEC games only winning percentage (.561).
Auburn and coach Pearl had as high as the No. 1 ranked recruiting class in 2017, No. 25 in 2016, No. 15 in 2015 and No. 32 in 2014.
In Pearl's eight years coaching in the SEC, two at Auburn and six at Tennessee, his teams have averaged a phenomenal strength of schedule ranking of 8.1 in the nation by RealTimeRPI.com.
Pearl's impact is also continually felt in the community. When he isn't out buying lunch for students on campus or dropping into Auburn marketing classes, he can be found spreading the word of Auburn basketball at Auburn Alumni events throughout the Southeast. And if he isn't there, there is a good chance he is in the stands supporting one of the other Auburn programs.
Pearl and his wife, Brandy, also remain committed to giving back to those in Alabama as he has raised $1 million in just four golf tournaments. The Bruce Pearl Fore the Children Golf Classic has remarkably raised $770,000 in its three years, and the Bruce, Barkley and Basketball Golf Classic raised over $200,000 in its first year. The mission of Children's Harbor is to help children with serious illness and their families.
And when he's not winning basketball games, he's winning the hearts of a fan base badly wanting a winner.
Auburn has sold out of season tickets in every season under Pearl … three-straight years … for the first time in school history. Since Pearl arrived, Auburn leads the SEC with 12 graduates from May 2014-August 2016 with two straight seasons of a perfect APR score.
"Behind Kentucky, Auburn may have the second best basketball atmosphere in the SEC," said ESPN's Andy Katz.
"Auburn Arena is rocking, and Auburn basketball is the hottest ticket of the winter," said Dave Neal of the SEC Network.